In Russia opened a unique Museum and educational centre of the Ministry
May 20, representatives of EMERCOM of Russia opened the country's first Museum and educational center. The event was timed to the celebration of the 85th anniversary of civil defense. In Filevsky Park the organizers have placed an interactive site, as well as historical exhibits that interested as adults and the youngest visitors.
The first guests of the event met Vladimir Puchkov. He congratulated all those present with a unique event and handed to the young lifeguards gifts. According to the head of the emergencies Ministry, the event will make the work of professionals working in difficult conditions, close and clear, in the end, will increase the security in all spheres of life. The main attention will be paid to the education of children, which if necessary will be able to provide first aid to themselves and others.
Guests of the festival could get acquainted with samples of modern equipment, as well as legendary vintage models. The attention of visitors was attracted by the complex "Shield" with modern robotic equipment. The scope of its use – elimination of emergency situations on the objects of chemical and radiation contamination. Not less interesting was the GAZ-AA, released back in 1933, which was in service with the fire brigade units of the NKVD. School-age children attended a special educational platform. Here they had the opportunity to engage in professional orientation, to participate in master classes and informative quizzes. The most curious examples of fire fighting equipment, worked with hydraulic tool and felt the real heroes-rescuers.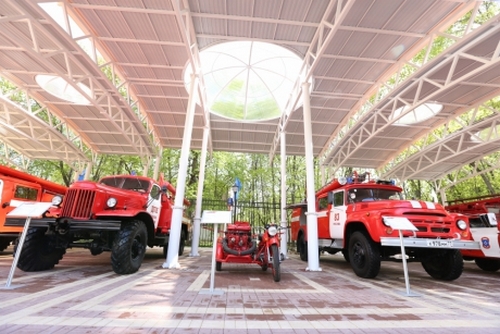 Date of publication:
24.05.2017
Contact information
+7 (495) 849-24-74
Moscow, Shchelkovskoe shosse, 5, p. 1, office 622