In Moscow held a Russian-French seminar on exchange of experience
25 APR 2017 arrived in Moscow a delegation of experts from French Ministry of interior to participate in the workshop for exchange of experience in conducting rescue operations in high-risk areas.Foreign guests were interested in modern technologies in the field of elimination of consequences of technological disasters, provide first aid, evacuate.
At the opening session were made by the representatives of both parties: the head of the NTSU in crisis situations of EMERCOM of Russia V. Azucena and Deputy attaché FIU Stephen Barba. Azucena, noted that constructive cooperation between the two agencies will greatly expand opportunities in the sphere of struggle against emergency situations and will help in the development of new methods.
25 APR French guests visited the situation room of the duty shift. Here is recorded and processed information about emergencies and fires that arise throughout Russia. Information management systems have caused foreign colleagues genuine interest. In particular, the specialists of the Ministry of internal Affairs of France has examined the patterns of interaction of representatives of different departments, allowing to quickly and competently respond to emergency situations and eliminate them. In addition, guests appreciate the possibilities of space monitoring and the technology to accurately predict earthquakes, tsunamis and other natural disasters.
The staff of the rescue service of France, in turn, acquainted the Russian colleagues with the work of the Crisis center, and groups involved in the organization of assistance to victims in emergency situations. After this planned trip to the Centre "Leader", the main focus of which is to sweep the area of ammunition in emergency situations.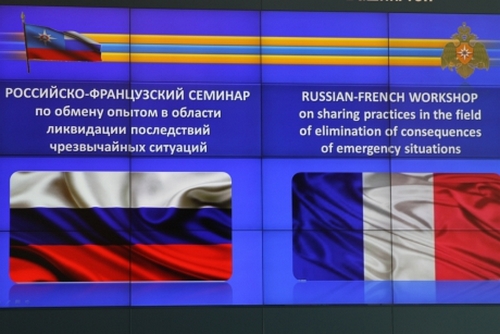 Date of publication:
27.04.2017
Contact information
+7 (495) 849-24-74
Moscow, Shchelkovskoe shosse, 5, p. 1, office 622