Specialists of fire protection and emergency officials held a master class for the implementation of the rescue effort on the ice
In the Chelyabinsk region, the emergencies Ministry of Russia jointly with the representatives of the state fire service organized a master class on conducting rescue operations on thin ice for the pupils of the local secondary schools. The purpose of the event is to increase safety on the reservoirs during the period of active snow melting, accident prevention and training students in methods of rescue of victims with the help of improvised means.
In the winter, many residents of Chelyabinsk prefer to cross the river Miass on the ice. This is evidenced by the huge number of paths trodden in close proximity to each other.With the warming of such walks can be deadly, so the experts of the Ministry of emergency situations and fire protection once again organized a preventive event on injury prevention on the rivers of the southern Urals.
Spectators and direct participants of the master-class were students from 7 schools located in the centre of Chelyabinsk. The children were able to share their knowledge, and then the case took professionals. Experts have prepared for the children a rich program, which began with the study of the theory, followed by the long-awaited practical training. Students learned different ways to save melted ice, worked assisting the victim with the help of ropes, ladders, improvised and from the boat. Every step of professionals was accompanied by explanations, so the boys remembered the rescuers were able to reproduce them.
The event was summed up by the head of Miass branch of the Ministry of emergency situations Leonid Zubkov. According to him, the main achievement is the interest of the participants of the master class. The students learned about the danger of thin ice. They are well learned information, and therefore, if necessary, will be able to use the acquired knowledge in practice.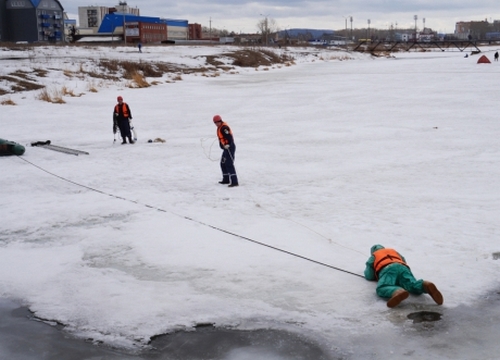 Date of publication:
29.03.2017
Contact information
+7 (495) 849-24-74
Moscow, Shchelkovskoe shosse, 5, p. 1, office 622